A Halloween Party Can Just Be Fun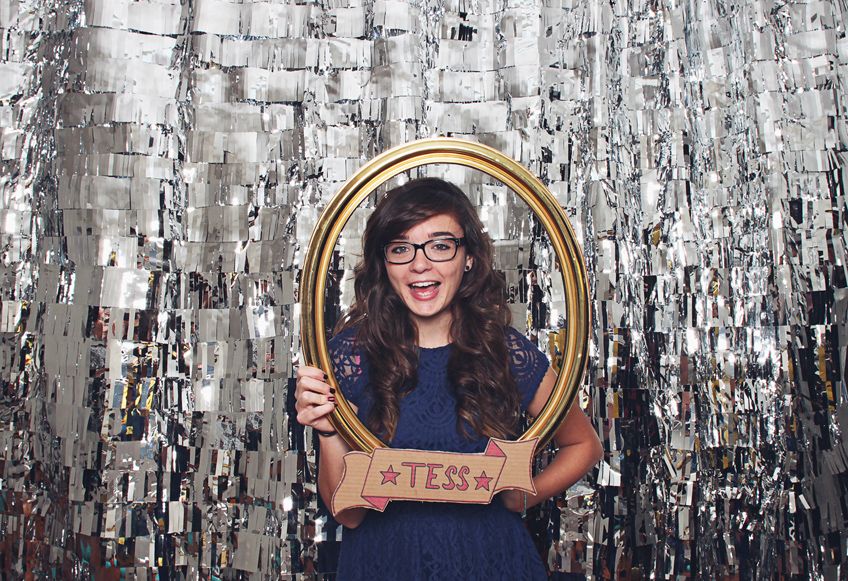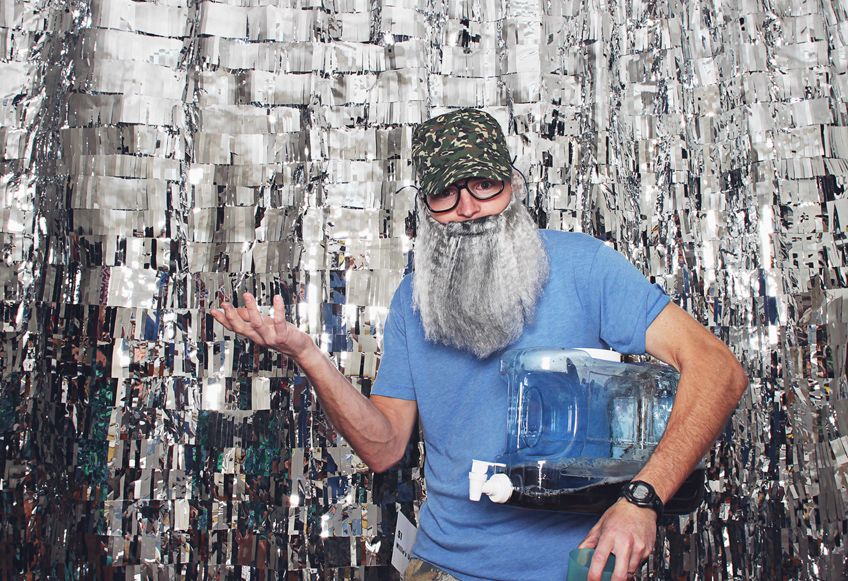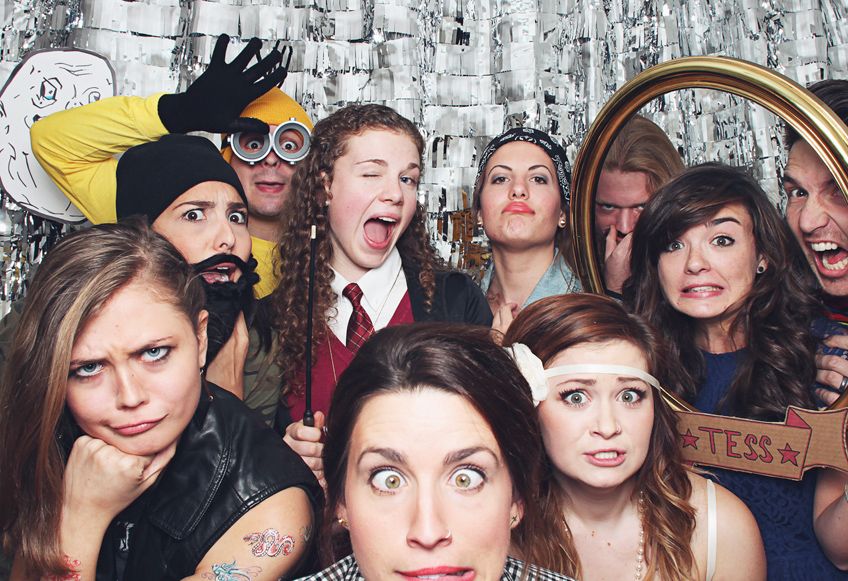 The other night Brooke and I hosted a Halloween Dance Fest at our office and invited the entire walk in love. team.  We also invited friends, and family, and neighbors  and told each of them they could bring friends. This year we had about 45 people show up! We had a DJ, set up the Smilebooth and had lots of great snacks and treats.  The first half of the party was spent talking, taking photos, meeting new people and enjoying each others company.  Then we danced our faces off, because everyone that works at walk in love. loves a good dance party - aka  jumping up and down with some lawn mowers, Gangnam style and whatever weird thing Jeff does mixed in.  It's always a ton of fun and every year I'm happy we do it.
The day after our party, I posted a few of the Smilebooth photos of different team members to our Instagram to share with our followers some of the costumes that  team members wore.  I was hoping that I could do this without any body posting anything like, "Aren't you Christians? Why would you celebrate Halloween? That's not very Christ-like, etc."  You know the type of comments I mean because you've seen them before, and if you are anything like me you probably shake your head at them.
When Brooke and I grew walk in love. to the point where we could actually hire people, we decided to make working for us a lot of fun. We desire a happy and positive environment.  One way we decided to do that was to have team events that brought everyone together, without work being the subject, to enjoy one another's company and have a good time.  We went to a trampoline park, went to the beach, have had a few Thanksgiving meals together, a gift wrapping party, several Christmas party... and yes, even a Halloween party.
Now, I've read the posts about "Why I kissed Halloween goodbye" or "10 reasons Halloween is bad", etc and I think they are really silly.  I think it's fine if you don't want to take your kids trick-or-treating, but I also think it's great if you do.  I love Halloween and I always have.  I have such fond memories of dressing up with my brothers and sisters and going to school for the halloween costume parade.  I have memories of my friends and I sprinting from house to house to see how much free candy we could get it on one night! I have more recent memories of sitting on my porch handing out candy to kids in my neighborhood. (My favorite thing to do is to guess what they are dressed up as, and guess wrong on purpose, because kids have the best reactions to it.)
I am so very tired of Christians attacking Halloween.  Can we please stop?  Can we start using it like we use Thanksgiving, The 4th of July, Christmas or any major holiday? As a way to glorify God!  Can we start using it as a way to bring light to this very dark world?  Can we use it as a way to have fun and enjoy each other's company, and in doing so spread the joy of the Lord to anyone we come in contact with?
If you want to impact people in your life that aren't Christians, and bring them to see the beautiful light of our Savior, then get out of the way! Stop making it about what you think is wrong or right and start making it about the unending, unfailing, never ending love of our great God.
Let's stop thinking that if one tiny aspect of something is evil, then all of it must be evil.  If that was the case, then you should get off the internet because there are bad things on here.  Let's start using the aspects of culture that we can to engage with the lost and bring them to Jesus.  If you don't want that to be Halloween, or the internet or movies that is fine, but that doesn't mean that no one can use them for Christ.  Instead of judging and condemning that person for using an aspect of culture to engage with the lost, why don't you encourage and cheer them on?
Here's an idea, instead of reposting the "10 reasons why Halloween is bad", why don't you comment on your (potentially lost) friend's costume photo and say how great it is or how talented they are for making it. I'm guessing one of those options will make them feel a lot more loved than the other. Let's start using as much as we can to impact this world for Jesus, even if it's Halloween. - T.J.
If you are looking for a great article on the origins of Halloween head over to The American Vision and read this article!
---
6 comments
---
---