Surprises In Opportunities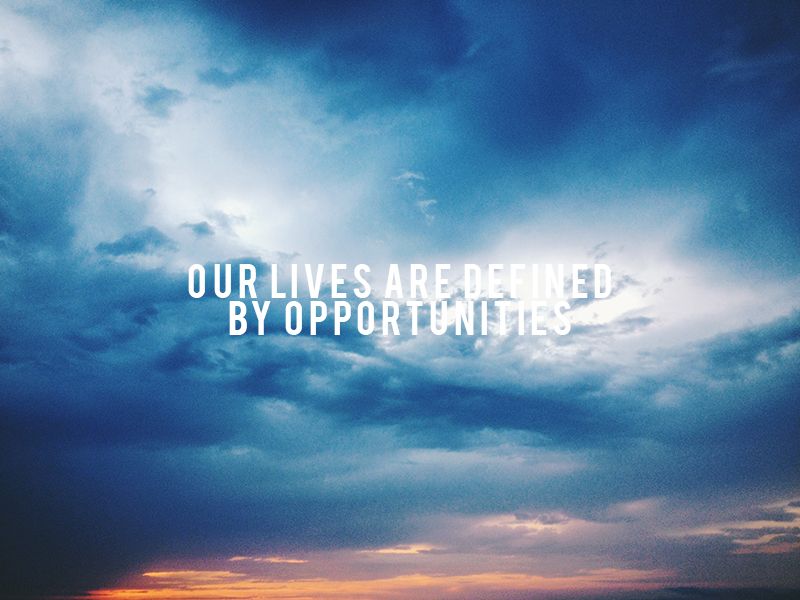 Just the other day T.J. messaged me asking if I'd like to work at our Stone Harbor store for a few days and my first thought was exactly what you think it'd be, "Uh, YES! You don't have to ask me twice to work at the beach!" I thought I was just going to be at the beach all day and then working in the evening, but I was unknowingly set up for so much more.
This was a great opportunity for me in many ways. It was a job in a new place, living in a new environment that I'd never really been in before and a vacation. What more could I have asked for? Well, God new it was exactly what I needed.
For me, so many things are happening in my life right now and they all seem to be moving fast. Friends are leaving and I'm starting the next phase of my life by going off to college. I've been stressing out lately, to put it lightly. Everything is happening so quickly and I seemed to let my time with God slip away with everything else. I found myself not spending enough time in His word. So, I was surprised when my "work-cation" in Stone Harbor ended up being my "Get-away with God." It was something that took me totally by surprise and I never knew God would reveal himself so clearly and so simply in just a few days time.
With me feeling like my life is spinning in circles, God showed me that He is completely in control and that I need to be the one to slow down and enjoy the moments. Slow down and listen. Between my hour long rides around town on my longboard, walks to and from the store, and my morning walks on the beach, what God's been trying to show me finally sank in. My God is SO good. And will always be in control. He has everything happening in His time and my life is not spinning in circles, or out of control. My week at the beach has taught me to slow down, take in what is happening all around me, and live in the moment.
Coming to Stone Harbor has been one of the best things that's happened to me in awhile. Growing in my faith, enjoying time with my friends, and working-it has been more than just a little vacation - it was a serious blessing.
So, whenever you are offered an opportunity for travel, growth, work, adventure, or just life in general, GO FOR IT! Don't miss it! You may be surprised with the outcome.
-Kali
---
1 comment
---
---