VRSLY has teamed up with Stephen Hart from The Worship Project to bring you a brand new series we'll be running for the next several Fridays in the app. It's called "Fruit of the Spirit Fridays" and Stephen has designed a beautiful collection that we're excited to share with you! We've gotten to know a little bit more about Stephen during this collaboration and wanted to share our conversations so you can learn about him and his incredible project.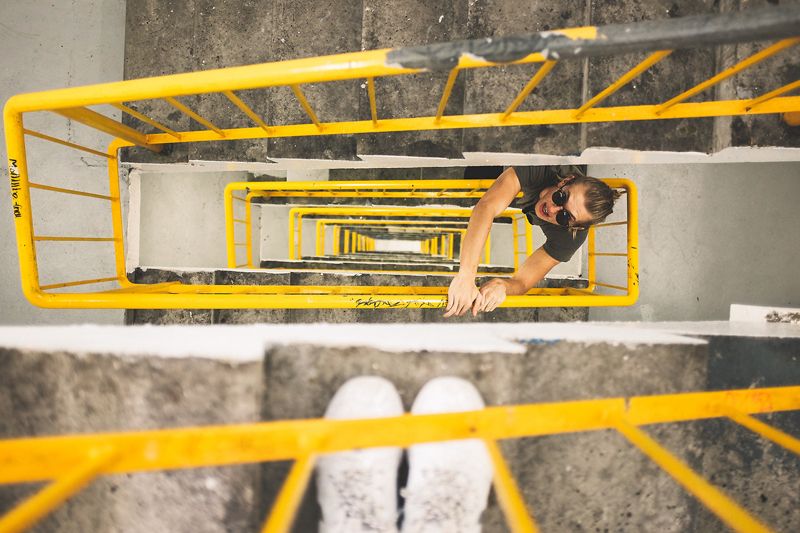 1. Tell us a little bit about yourself! 
"I'm Stephen. I'm 21 years old and I'm from New Zealand (even though I'm writing this from the JFK domestic terminal - while I'm on a month-long trip of the USA!). The city I live in is called Hamilton - it's pretty small and not overly creative, but there's a few of us passionate creatives who are absolutely committed to trying to revitalise our city and unleash creativity and beauty upon the people!

My family are all Christians as far back as I can tell. My grandparents are missionaries and church pastors. My parents moved our family from New Zealand to Australia when I was 2 to help start the first Christian radio station in Australia. So my formative years where divided between Australia and NZ - which made for a lovely mix of lush green countryside and vast red-dirt deserts!
I'm currently running my own freelance graphic design and photography business called Number Ninety Two - which The Worship Project (TWP) came out of. TWP is my absolute passion and joy in life, and I'm meeting with people across the USA and Australia to help to see it grow into an international community of creatives with creative outlets in many cities across the globe. So TWP is what I spend my days doing and working on!"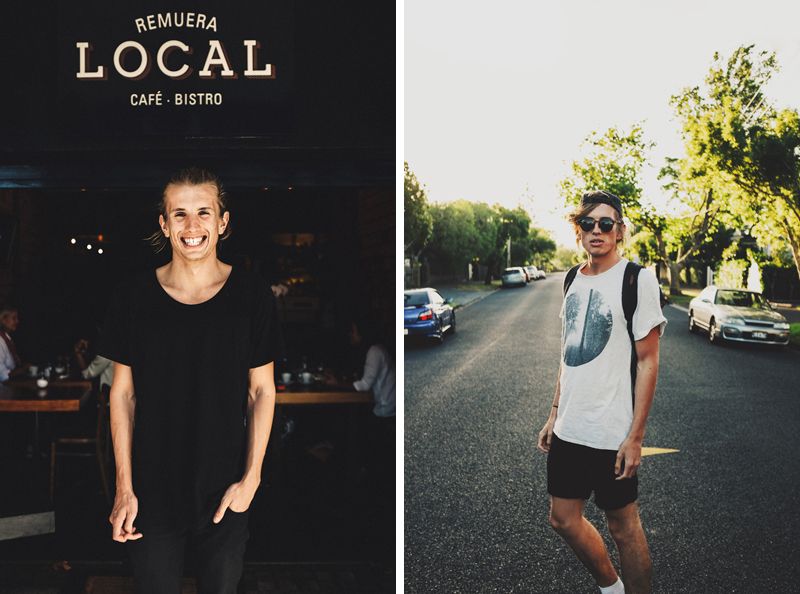 Photos by Rachel Soh Photography
2. What inspired you while making these designs and with TWP in general?
"This is an interesting question. I truly believe that this whole idea of TWP was completely God-inspired and God-executed. It was a massive undertaking and I couldn't do it each day without Divine inspiration and creativity - which thank God, He graciously gave me each day.
On a purely design/aesthetic level, I'm incredibly inspired by hand-lettering artists such as BMD Design (France), Nathan Johnson - Blacklist (Australia), Jon Contino (USA), Javi Bueno (Spain) & Ten Dollar Fonts (New Zealand)."
3. What was your process like?
"My favourite question! As you can imagine, any 365 project will bring about challenges and the way that I started was SO different to the way that I finished - especially process-wise.
Quick back story - for the duration of my 365 project, I had a job at a local menswear dept. store which saw me starting work all by myself at 5am each morning. I had from 5-9am each morning to myself, which I utilised as my "prayer + surrender" time.
I began each day with hours of prayer for my day and for the project. Asking the Lord to give me the song that He wanted me to use, the lyrics or phrase from that song, and then the creative direction to execute it. I rely heavily on the Lord for my inspiration in all my design work, and because of the large following of TWP I really wanted to make sure that it was never "me" just "designing something random" to go up on the blog - but that in turn, everything was God-inspired and designed.
Each day's design usually took between 3-5 hours to design (excluding my prayer time, which I consider a VERY major part of the process)."
4. What is your hope for people when they use your designs?
"I have so many hopes and dreams for what these designs will do for people, but I'll just list a couple.
I really want people to understand the importance again of theology and the Scriptures in our day to day lives. These days, so much of our worship, art, music, culture (even in Christian circles) is so "soft" and "tame" - we aren't standing up for these "Fruit" anymore. We all want "Love, Joy, Peace" but we seem to lack any motivation to engage in "Self Control, Faithfulness, Patience" etc.
So I pray that people don't just use them, or see these words as "pretty" or to just enhance a photo, but that people are inspired and challenged to commit to "growing that fruit" for the week ahead.
They are the "Fruit of the Spirit" - they're not gifts, they're fruit - which need to be planted in our hearts with God's help and then tended to by us and the Holy Spirit that they may GROW in us. It takes practice!
Of course I always want whatever the Lord has gifted me with, to be inspiring creatively to others. 
Practice your own handwriting and learn how your mind can flow through your pen!"
Be sure to download and check VRSLY each Friday for a new "Fruit of the Spirit" design from Stephen! You're not going to want to miss these. And be sure to follow TWP on Instagram!