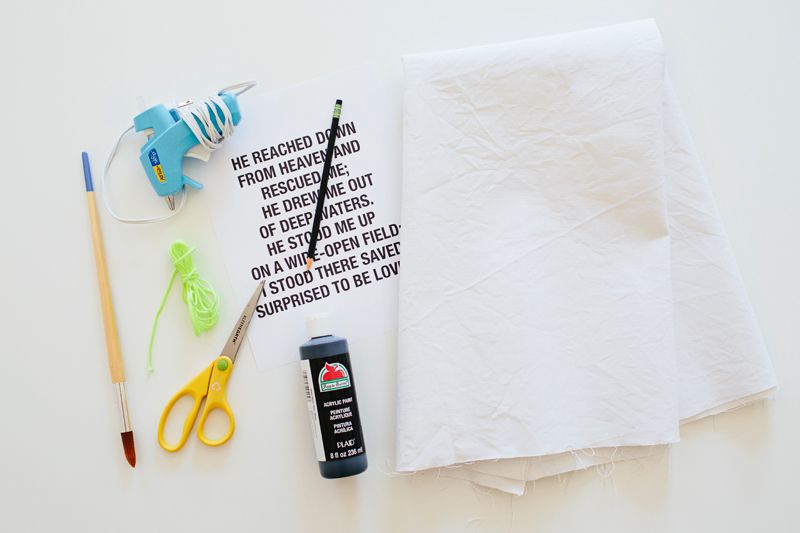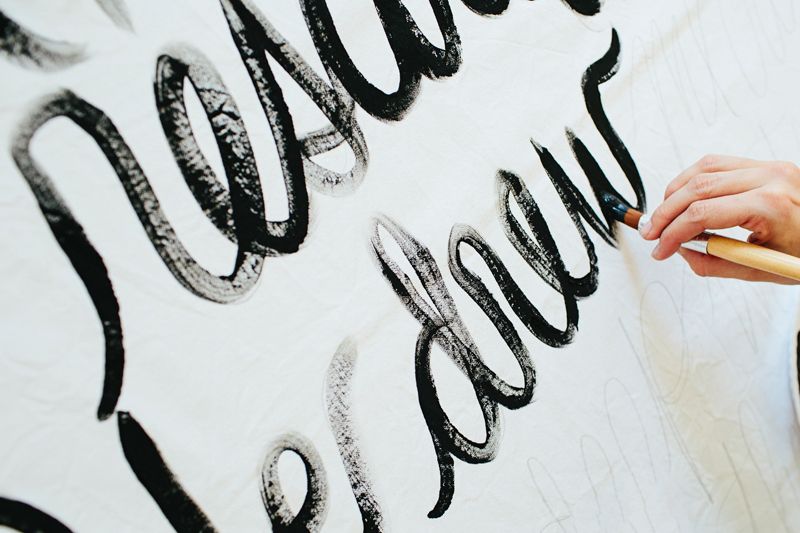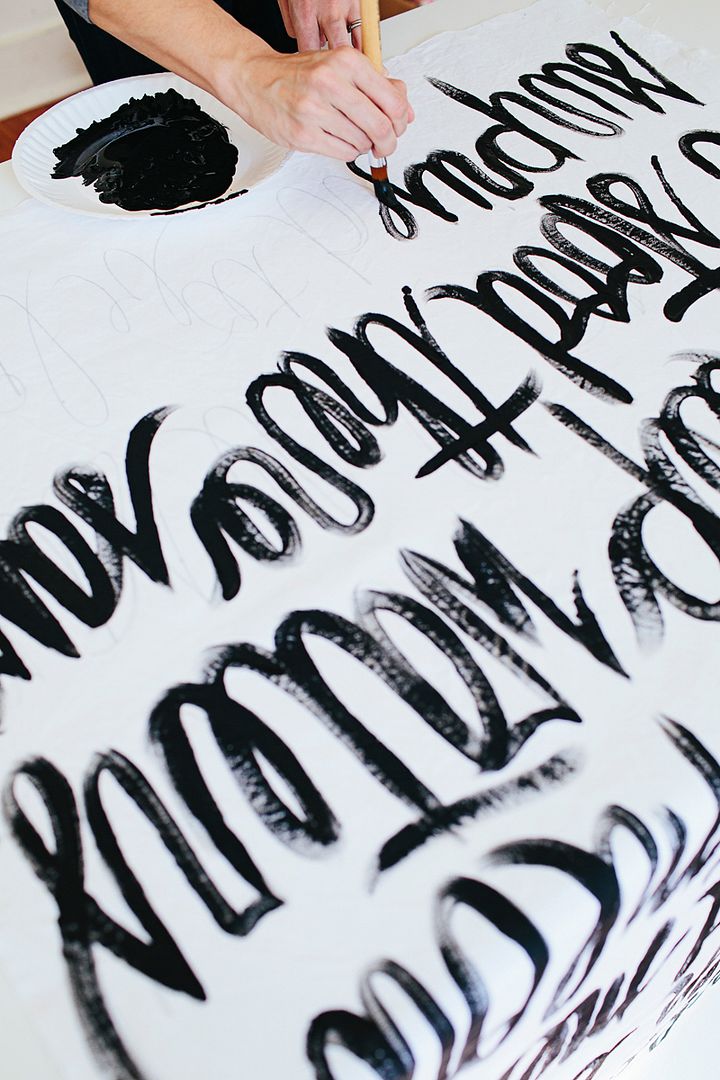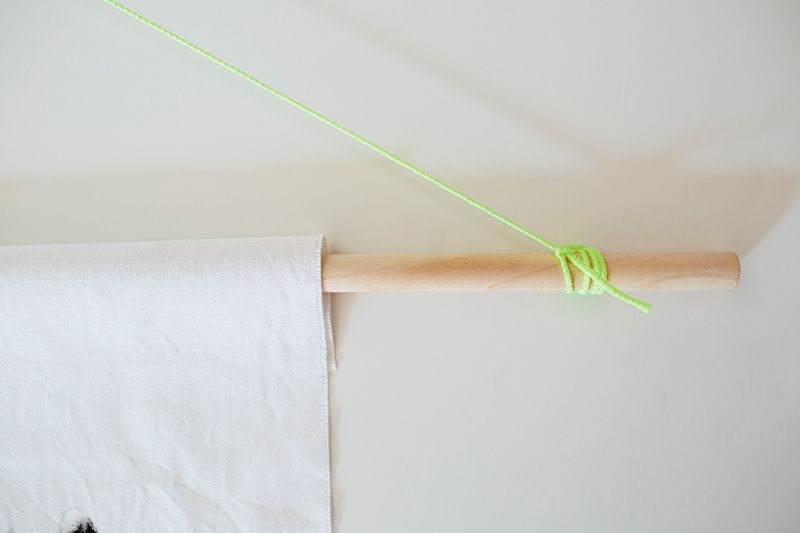 Supply List:
+ Large piece of white fabric (cotton or duck canvas)
+ Black paint
+ Paintbrush
+ Dowel Rod (long enough to stick out on the ends of your fabric)
+ Pencil
+ Scissors
+ String or yarn
1. Cut your fabric to be the size you want. Mine was 35" x 54".
2. Write your bible verse on the fabric in pencil. Don't over think it. Let it be loose and crooked.
3. Paint over your pencil lines as best you can. Try to keep your motions fluid and swirly!
4. Once DRY, fold over a few inches at the top of your fabric and glue down.
5. Insert the dowel rod and tie the string to the ends!
6. Hang and enjoy!