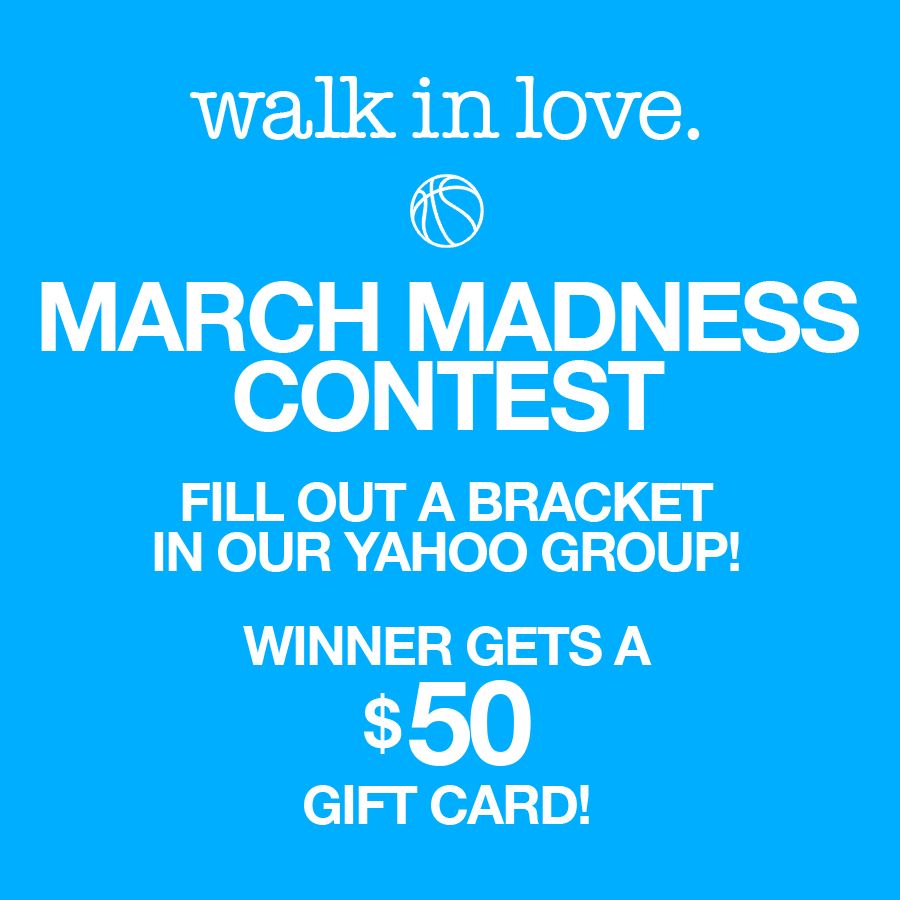 The walk in love. team loves March Madness! While none of us come close to being experts at college basketball, it's fun to fill out a bracket and gain bragging rights over pure guesses!
When we heard that Yahoo was offering a billion dollars to someone if they filled out a perfect bracket, we were ecstatic!

And while those odds seem quite impossible, we wanted to invite you to our own contest! Join our Yahoo March Madness group and we'll give away a $50 gift card to the person with the highest score at the end of the tournament (along with bragging rights that you beat the entire walk in love. team!).
You must fill out your bracket by March 20th at 1AM EST.
Good luck!
---