This project is incredibly easy. Make one for every room of your house. Mail one to your friend. Give one to you neighbor. Have fun with it! Carpe Diem!

We made two additional banners with some of our favorite sayings, too! Stay humble and Make it beautiful.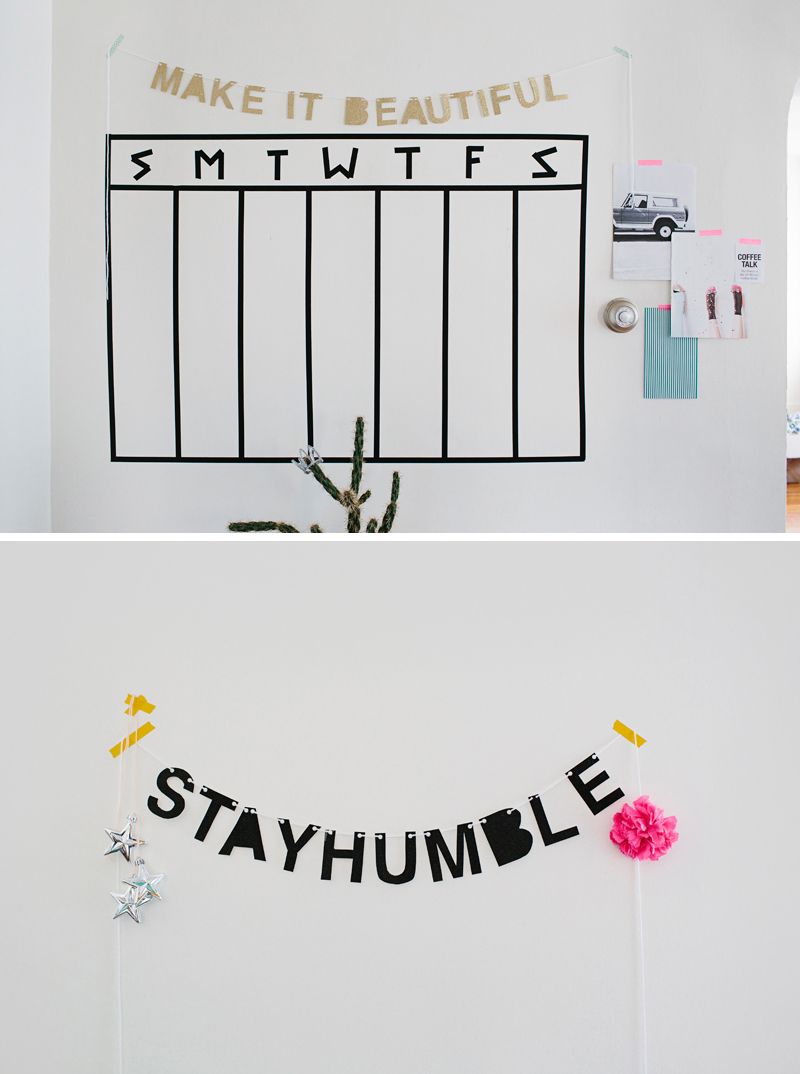 Supply List:
+ glitter paper (bought mine in the scrapbooking section of A.C. Moore!)
+ letters to trace - i printed mine out from my computer at a giant font size.
+ scissors
+ hole punch
+ yarn or string (i like yarn because it helps hold the letters in place!)
1. Print out your saying from your computer. Cut out each letter.
2. Trace the letters BACKWARDS on the BACK of your glitter paper.
3. Cut out your letters.
4. Punch two holes in the top of each letter. Be careful not to punch too close to the edge. I also had to use a much smaller hole punch on letters like "i" or "L" since both holes had to be in the same segment.
5. String yarn through holes. I taped the end of my yarn to a toothpick, so I could work faster, like a giant needle. Also, I always thread my banners with the biggest section of the string behind the letters. I start by threading down through the letter and back up the other side. (See photos.)
6. Hang up and decorate around it! Or, give it away!
Looking for a New Years Resolution to follow?
All month we're helping you achieve these different goals. Let's do this!